Free Ultrasound and Pregnancy Testing
After hours? Call the hotline!
24/7 Hotline: 1-800-712-4357 
STI/STD Testing & Treatment

700 South Zarzamora
in the Westside Professional Building - Lower Level
San Antonio, TX. 78238
(210) 543-7200
 
Call to schedule your appointment
Also offers post-abortive counseling
Your sexual health matters. We can help you better understand your health with tests to check for sexually transmitted diseases or infections. We provide full-panel testing, including chlamydia, gonorrhea, syphilis, and HIV. We will also provide treatment (or referral for treatment, if HIV positive), as well as testing and treatment for your partner.  Est. Full panel Men: $110; Women: $125. Individual tests available at variable prices. Please call.
This site has more options for STD/STI testing and treatment
Ask a Nurse
Phone
(888) 315-9473
Health Care advice in San Antonio
2-1-1 or (210) 227-4357  
Info regarding sliding scale health services, local connections: www.unitedwaysatx.org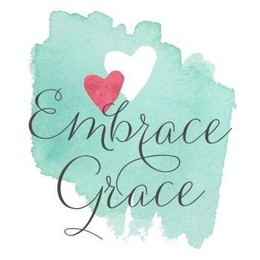 Embrace Grace
Phone
(817) 755-8484
Embrace Grace, Inc. connects you with a judgment-free community who want to cheer you on and help you be brave. When you join this support group, you will: meet weekly for 11 weeks, be mentored by women who understand motherhood, make new mom friends and gain life-changing skills that will help you find your passion.
Website: embracegrace.com
Places to Live While Pregnant or If Abused
(210) 533-3504  
Guadalupe Home: 
(210) 476-0707 
(210) 499-1554 
St. P.J.'s Counseling Center:
(esp. for abuse, neglect, crisis intervention)
(210) 533-1203
San Antonio Birth Doulas
Call Suzanne: 
(210) 222-0988
Domestic Violence and Cancer Information
The Mary Kay Foundation is committed to eliminating cancers affecting women and ending the epidemic of violence against women. 
Domestic Violence Information
1-800-799-SAFE
Cancer Information
1-800-813-HOPE
Texas Safe Haven/Baby Moses Law
Confidential Hotline: 
(877) 904-7283
You can bring your baby to a designated safe place, no questions asked, to a hospital, fire station, emergency centers or emergency medical services (EMS) station.
Thank you for all the information you've sent me and thank you for keeping in contact with me. I really appreciate everything you are doing.